July 22 marks World Mango Day in a fitting honour to the fruit as mango tops most people's favorite fruit list.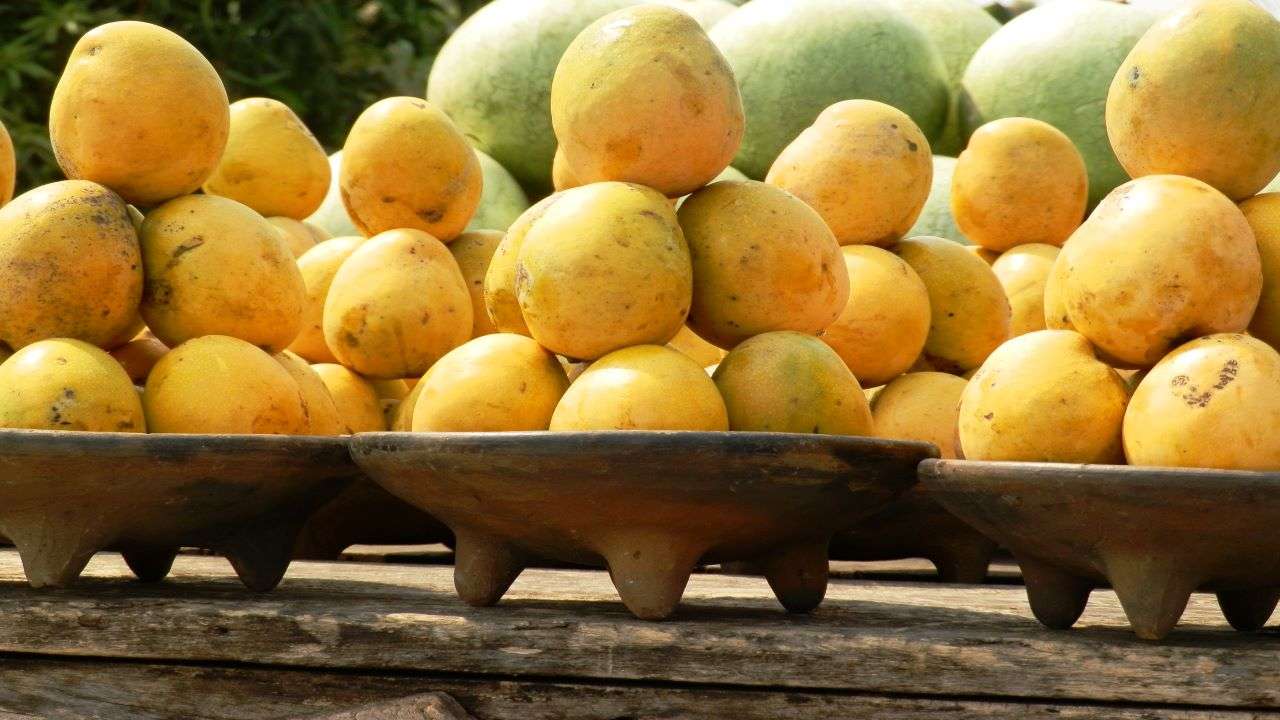 National Mango Day is celebrated on July 22
Updated: Jul 22, 2021, 11:15 AM IST
Mango, the 'king of fruits', is widely popular in India and is most preferred during the summer season. July 22 marks National Mango Day in a fitting honour to the fruit as mango tops most people's favorite fruit list. 
Be it mango smoothie, mango ice cream, or mango mousse, one can savour this fruit in different forms. Mangoes are rich sources of vitamins A, C, and D. There are over 100 varieties of mangoes in India, and is found in different shape, size, colours.
The word 'mango' comes from the Malayalam word 'manna' that was accepted by Portuguese as manga when they arrived for the spice trade in Kerala in 1498. Meanwhile, the scientific name of mango, Mangifera India, which is a member of the cashew family (Anacardiaceae), is derived from the Sanskrit word 'manjiri', which means flowers growing in small clusters. 
History of Mango in India 
Mangoes were first grown over 5000 years ago in India. The fruit is connected with folklore and religious rites in India, as, report says that a Mango orchard was presented as a gift to Buddha himself.
It is believed that mangoes were first cultivated in South Asia after which they travelled to Southeast Asia, while the cultivation of mangoes started in East Africa in the 10th century AD. Reports say that mango is considered indigenous to eastern Asia, Myanmar, and eastern India (Assam state). 
However, there is no definite evidence of a centre of diversity in India, a 2019 study says. It adds that a higher unique genetic diversity in  Southeast Asian cultivars than in Indian cultivars, which says that mango might have been first domesticated in Southeast Asia. 
Mango was introduced into the Western Hemisphere in 1700, due to difficulties in transporting seeds. It reached West Indies in about 1740 when it was planted in Brazil.