Paul Pogba's actions came a day after Cristiano Ronaldo advertised to drink water after removing two Coca-Cola bottles kept in front of him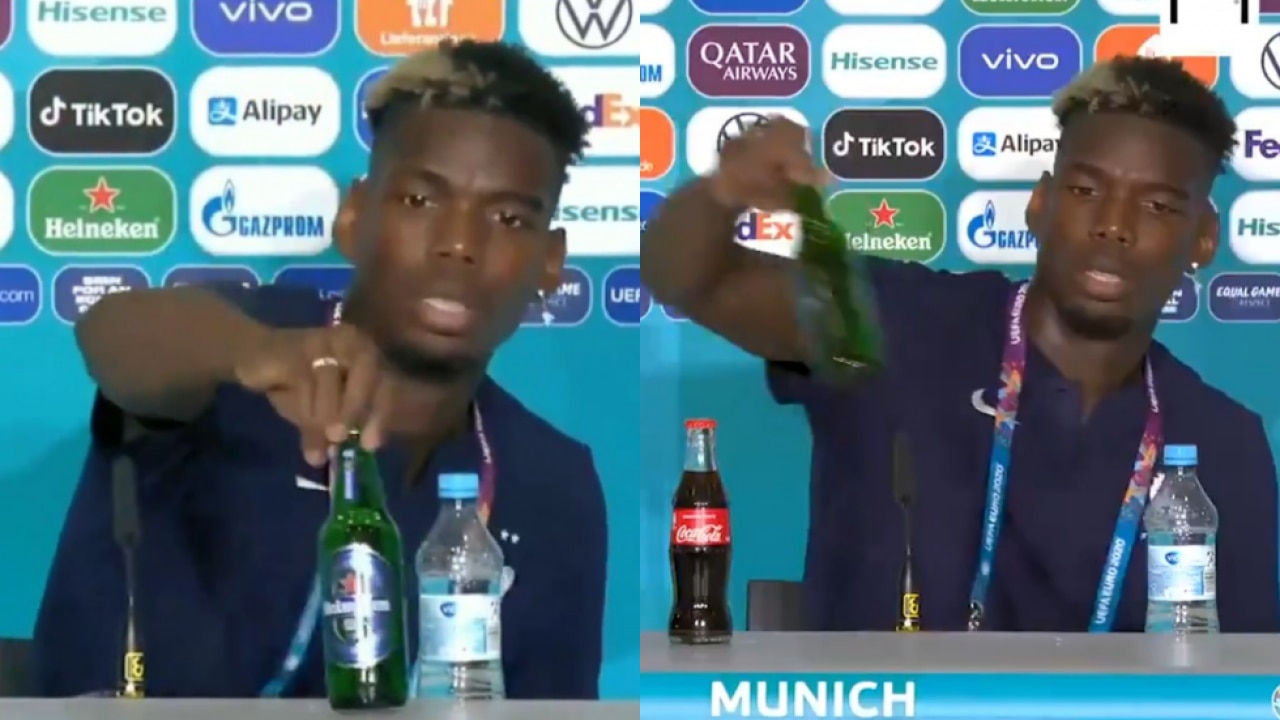 Paul Pogba removed a Heineken beer bottle kept in front of him after France's game against Germany in Euro 2020 | Photo: Twitter
Updated: Jun 16, 2021, 07:02 PM IST
France star midfielder Paul Pogba followed Cristiano Ronaldo as both have made headlines for removing stuff, beverages to be exact, kept in front of them during the press conference in the ongoing Euro 2020 championship. Pogba, who follows Islam, wasn't pleased with the sight of the Heineken beer bottle kept in front of him and immediately removed it from there.
Pogba isn't the first Muslim sportsperson to showcase their reluctance to be associated with anything liquor or alcoholic as cricketers Moeen Ali and Rashid Khan in the past have been away from their teammates' celebrations when there is champagne involved and have also openly denied sporting alcoholic brands on their playing shirts.
First Ronaldo with the Coca-Cola…

Now Paul Pogba wasn't happy with the Heineken in front of him at his press conference  pic.twitter.com/SU1ifQPGOP

— Goal (@goal) June 16, 2021
Pogba in the past as well has expressed his beliefs against alcohol and has publicly stated that he doesn't consume alcohol in any form.
Pogba's actions came a day after Portuguese star Ronaldo's similar response to Coca-Cola bottles. Ronaldo, who arrived at the pre-match presser ahead of his side's first game against Hungary along with manager Fernando Santos, spotted two Coca-Cola bottles kept in front of him and immediately removed them from his and camera's sight and instead asked everyone to drink water.
The 36-year old known to be one of the fittest sportspersons around the world, through his act wiped the brand of a reduction of $4 billion after its share price dropped from $56.10 to $55.22, taking a 1.6% dip, which saw the market value of the brand dipping from $242bn to $238bn.